Archon: Guide to fitting carriers, Please read before posting carrier fits!
198
27
69,893 Views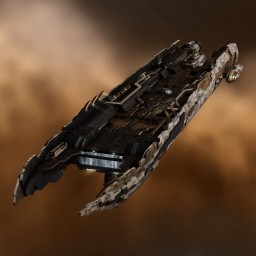 Modulename
I not long ago posted this fit in a thread on battleclinic to show someone how to fit a carrier, however I think this fit warrants it's own thread.

I do not fly this but it's fairly close to how most of my alliances carriers are fit give or take a few mods.

Any faction mods can be downgraded to tech 2 but the ones I have chosen aren't hugely expensive and considering this may be the only capital ship you will ever fly(dreads are too specialized, super caps are too impractical for the average pod pilot) I think it deserves some faction gear at least.

Also dreads die more often because of siege mode carriers without triage get huge amounts of RR so are allot less vulnerable in large fleets so faction gear can be justified.

The modules and rigs have all been selected for fairly obvious reasons I won't go into detail but if you have any questions about why these mods are used feel free to ask.

This combination of modules easily transfers onto all the other carriers with a few alterations namely the tank but the basic framework should remain.

1. 4 slot(5 max) tank including 1 capital rep/booster

2. damage control(optional, should be switched for cap power relay on the chimera)

3. 1-3 remote capital amour repairer, capital shield transfer array or capital energy transfer array

4. 1-2 smartbombs and 1-2 large neuts(preferably faction for added range)

5. sensor booster with scan res scripts(capitals have a very slow lock time)

6. any left over slot should be fitted with capacitor recharges or capacitor power relays

7. 3 capacitor control circuits


I would ask that you +1 this fit if you think it's good, so as people can see how a carrier should be fit.




Targeting
| | | |
| --- | --- | --- |
| | Maximum targets | 6 |
| | Maximum targeting range | 150.3125 km |
| | Scan resolution | 89.38 |
| | Sensor strength | 0 0 0 72 |
Size/Movement
| | | |
| --- | --- | --- |
| | Maximum velocity | 87.5 |
| | Inertia modifier | 0.01728 |
| | Signature radius | 2920 m |
| | Cargo capacity | 825 m3 |
Systems
| | | |
| --- | --- | --- |
| | Capacitor capacity | 81093.75 GJ |
| | Capacitor recharge time | 10 minutes 12 seconds |
| | Powergrid | 430008 / 968750MW |
| | CPU | 470.75 / 781.25 tf |
Shields
| | | |
| --- | --- | --- |
| | Shield capacity | 109375 |
| | Shield recharge time | 2 hours 55 minutes |
| | Shield resistances | 12.5% 56.25% 47.5% 30% |
Armor
| | | |
| --- | --- | --- |
| | Armor hit points | 171875 |
| | Armor resistances | 80.62% 69% 70.94% 74.81% |
Structure
| | | |
| --- | --- | --- |
| | Structure hit points | 171875 |
| | Structure resistances | 60% 60% 60% 60% |
| | Drone bandwidth | 375 Mbit/sec |
| | Drone control range | 0 m |
Drones
| | | |
| --- | --- | --- |
| | Drone capacity | 80000 m3 |
Download EVEMon Skill Plan
[Archon, Archon: Guide to fitting carriers Please read before posting carrier fits!]
Capacitor Power Relay II
Capacitor Power Relay II
Damage Control II
Imperial Navy Energized Adaptive Nano Membrane
Imperial Navy Energized Adaptive Nano Membrane
Imperial Navy Energized Adaptive Nano Membrane
Capital Armor Repairer I

Sensor Booster II
Cap Recharger II
Cap Recharger II
Cap Recharger II

Imperial Navy Heavy Energy Neutralizer
Imperial Navy Heavy Energy Neutralizer
Imperial Navy Large EMP Smartbomb
Capital Remote Armor Repairer I
Capital Remote Armor Repairer I

Large Capacitor Control Circuit I
Large Capacitor Control Circuit I
Large Capacitor Control Circuit I



Item
Quantity
Value
Archon
1
1,100,000,000
Capacitor Power Relay II
2
424,499
Sensor Booster II
1
990,000
Cap Recharger II
3
473,000
Damage Control II
1
501,090
Imperial Navy Energized Adaptive Nano Membrane
3
33,991,500
Imperial Navy Heavy Energy Neutralizer
2
30,000,000
Imperial Navy Large EMP Smartbomb
1
75,001
Capital Armor Repairer I
1
63,600,100
Capital Remote Armor Repairer I
2
33,100,000
Large Capacitor Control Circuit I
3
8,648,990
Total
1,421,555,659