BUFFER tank drake with f*ck you dps
268
72
176,698 Views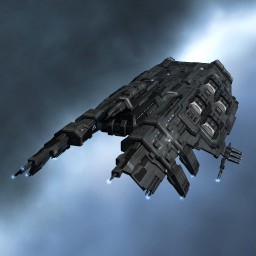 Modulename
I hate passive tanked drakes, so this is a nice change. Medium neut's also quite sexy.

Stats:
DPS: 561
Volley: 1654
resists: 81,72,79,83
Shield HP: 14.6k
EHP: 91.7k
missile range: 20km
passive shield regen: 169
MWD speed: 1038m/s
cap: last 1 min 50 with all modules
sig. radius: 344m or 2068m with MWD (lawl)

NEEDS A +3% PG IMPLANT(YOU CAN ALWAYS SWAP THE MEDUIM NEUT FOR A SMALL ONE).
Targeting
| | | |
| --- | --- | --- |
| | Maximum targets | 8 |
| | Maximum targeting range | 75 km |
| | Scan resolution | 243.75 |
| | Sensor strength | 19 0 0 0 |
Size/Movement
| | | |
| --- | --- | --- |
| | Maximum velocity | 1011.46 |
| | Inertia modifier | 0.432 |
| | Signature radius | 2089.74 m |
| | Cargo capacity | 450 m3 |
Systems
| | | |
| --- | --- | --- |
| | Capacitor capacity | 2343.75 GJ |
| | Capacitor recharge time | 8 minutes 13 seconds |
| | Powergrid | 1148.9 / 1150MW |
| | CPU | 656 / 625 tf |
Shields
| | | |
| --- | --- | --- |
| | Shield capacity | 14163.15 |
| | Shield recharge time | 17 minutes 30 seconds |
| | Shield resistances | 75.87% 77.36% 72.83% 63.78% |
Armor
| | | |
| --- | --- | --- |
| | Armor hit points | 4062.5 |
| | Armor resistances | 57.5% 23.5% 36.25% 53.25% |
Structure
| | | |
| --- | --- | --- |
| | Structure hit points | 4687.5 |
| | Structure resistances | 60% 60% 60% 60% |
| | Drone bandwidth | 25 Mbit/sec |
| | Drone control range | 0 m |
Drones
| | | |
| --- | --- | --- |
| | Drone capacity | 25 m3 |
Download EVEMon Skill Plan
[Drake, BUFFER tank drake with f*ck you dps]
Reactor Control Unit II
Damage Control II
Ballistic Control System II
Ballistic Control System II

Adaptive Invulnerability Field II
Adaptive Invulnerability Field II
EM Ward Field II
J5 Prototype Warp Disruptor I
50MN Cold-Gas Enduring Microwarpdrive
Large F-S9 Regolith Compact Shield Extender

Medium Unstable Power Fluctuator I
Heavy Assault Missile Launcher II
Heavy Assault Missile Launcher II
Heavy Assault Missile Launcher II
Heavy Assault Missile Launcher II
Heavy Assault Missile Launcher II
Heavy Assault Missile Launcher II
Heavy Assault Missile Launcher II

Medium Core Defense Field Extender I
Medium Core Defense Field Extender I
Medium Core Defense Field Extender I


Hobgoblin II

Item
Quantity
Value
Drake
1
57,000,000
Reactor Control Unit II
1
463,895
Damage Control II
1
448,449
Adaptive Invulnerability Field II
2
1,749,000
EM Ward Field II
1
1,449,700
Hobgoblin II
1
299,999
J5 Prototype Warp Disruptor I
1
10
50MN Cold-Gas Enduring Microwarpdrive
1
6
Large F-S9 Regolith Compact Shield Extender
1
502
Medium Unstable Power Fluctuator I
1
3,109,340
Ballistic Control System II
2
877,500
Scourge Javelin Heavy Assault Missile
1
88
Heavy Assault Missile Launcher II
7
980,000
Caldari Navy Scourge Heavy Assault Missile
1
986
Medium Core Defense Field Extender I
3
1,845,850
Total
80,423,525