High-sec, wardec Prowler
0
0
4,174 Views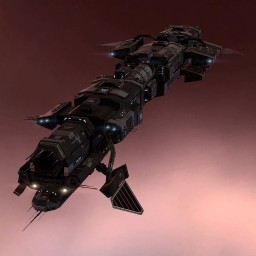 Modulename
I'm somewhat stuck with the dilemma of trying to move vast amounts of items to other regions while under constant war-dec. I want to try to maximize my "safety" as much as possible. So, I figure a blockade runner might be ideal. Besides, I have some significant skills directed at covert-ops already and figure this would be an easy thing for me to get into. I have very little in industrial skills, but this should take me a month, tops, to train.

Stats (all 5's):
It's invisible.
8734 m3 cargohold.
1722 m/s (1539 for me).
5.3 second align time (7.9 with MWD on).
10,859 effective hp.
18 peak shield recharge.
Cap lasts 1m 9s (52s with my skills, and stable with MWD off)
26 dps (rawr)
Estimated cost (from EFT) is 165 million.

Thoughts: the MWD eats like, 95% of the powergrid on this ship. There is just no way to squeeze a medium shield extender on here with the MWD fitted. A T2 10mn drive won't fit. And two invuln fields grant more EHP then one field and one small extender.

Some possible modifications could be to use agility rigs instead of cargo extenders, but I figure this ship's defense entirely relies on the cloak and WTZ on gates. Oh, and the autocannon probably won't actually be on the real fitting.

Feedback please.
Targeting
| | | |
| --- | --- | --- |
| | Maximum targets | 2 |
| | Maximum targeting range | 37.5 km |
| | Scan resolution | 306.25 |
| | Sensor strength | 0 12 0 0 |
Size/Movement
| | | |
| --- | --- | --- |
| | Maximum velocity | 1302.05 |
| | Inertia modifier | 0.32738 |
| | Signature radius | 630 m |
| | Cargo capacity | 7524.61 m3 |
Systems
| | | |
| --- | --- | --- |
| | Capacitor capacity | 1125 GJ |
| | Capacitor recharge time | 4 minutes 17 seconds |
| | Powergrid | 156.6 / 162.5MW |
| | CPU | 244.75 / 287.5 tf |
Shields
| | | |
| --- | --- | --- |
| | Shield capacity | 1875 |
| | Shield recharge time | 15 minutes 37 seconds |
| | Shield resistances | 87.06% 74.13% 68.95% 79.3% |
Armor
| | | |
| --- | --- | --- |
| | Armor hit points | 1692.19 |
| | Armor resistances | 90% 10% 25% 67.5% |
Structure
| | | |
| --- | --- | --- |
| | Structure hit points | 1259.91 |
| | Structure resistances | 0% 0% 0% 0% |
| | Drone bandwidth | 0 Mbit/sec |
| | Drone control range | 0 m |
Drones
| | | |
| --- | --- | --- |
| | Drone capacity | 0 m3 |
Download EVEMon Skill Plan
[Prowler, High-sec wardec Prowler]
Expanded Cargohold II
Expanded Cargohold II
Empty

Adaptive Invulnerability Field II
Adaptive Invulnerability Field II
50MN Cold-Gas Enduring Microwarpdrive

200mm AutoCannon II
Covert Ops Cloaking Device II

Large Cargohold Optimization I
Large Cargohold Optimization I



Item
Quantity
Value
Prowler
1
99,998,600
Expanded Cargohold II
2
450,000
Adaptive Invulnerability Field II
2
1,728,000
200mm AutoCannon II
1
594,999
50MN Cold-Gas Enduring Microwarpdrive
1
1
Covert Ops Cloaking Device II
1
4,250,000
Republic Fleet EMP S
1
520
Large Cargohold Optimization I
2
5,695,000
Total
120,590,120