Myrmidon: Chimays Myrm a real PVP fit.
35
4
36,371 Views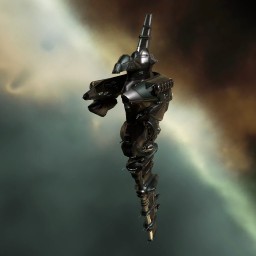 Modulename
After reviewing the Myrm fits on here I decided to lend a hand. I'm an EFT warrior and came up with this fit long ago. I mainly solo PVP with this ship and have taken on many 2v1.
Example here is a video of this fit killing a Commandship and Cane at the same time
http://www.bradster.net/movies/2v1.wmv
Plese note requires latest version of Movie player to view.
For solo I normally lean more towards tank, it normally always results to 2v1 where this fit provides more wealth over something with more gank.
Targeting
| | | |
| --- | --- | --- |
| | Maximum targets | 7 |
| | Maximum targeting range | 68.75 km |
| | Scan resolution | 250 |
| | Sensor strength | 0 0 18 0 |
Size/Movement
| | | |
| --- | --- | --- |
| | Maximum velocity | 1262.16 |
| | Inertia modifier | 0.4752 |
| | Signature radius | 1830 m |
| | Cargo capacity | 400 m3 |
Systems
| | | |
| --- | --- | --- |
| | Capacitor capacity | 2671.88 GJ |
| | Capacitor recharge time | 9 minutes 22 seconds |
| | Powergrid | 1258.8 / 1312.5MW |
| | CPU | 491 / 500 tf |
Shields
| | | |
| --- | --- | --- |
| | Shield capacity | 4375 |
| | Shield recharge time | 17 minutes 30 seconds |
| | Shield resistances | 0% 50% 40% 20% |
Armor
| | | |
| --- | --- | --- |
| | Armor hit points | 5625 |
| | Armor resistances | 62.5% 68.3% 77.11% 77.11% |
Structure
| | | |
| --- | --- | --- |
| | Structure hit points | 5937.5 |
| | Structure resistances | 0% 0% 0% 0% |
| | Drone bandwidth | 100 Mbit/sec |
| | Drone control range | 0 m |
Drones
| | | |
| --- | --- | --- |
| | Drone capacity | 200 m3 |
Download EVEMon Skill Plan
[Myrmidon, Myrmidon: Chimays Myrm a real PVP fit. ]
Medium Armor Repairer II
Medium Armor Repairer II
Energized Adaptive Nano Membrane II
Armor Kinetic Hardener II
Armor Explosive Hardener II
Armor Thermic Hardener II

Stasis Webifier II
Medium Capacitor Booster II
Medium Capacitor Booster II
Warp Disruptor II
50MN Microwarpdrive I

Heavy Electron Blaster II
Heavy Electron Blaster II
Heavy Electron Blaster II
Heavy Electron Blaster II
Heavy Electron Blaster II
Heavy Electron Blaster II

Large Nanobot Accelerator I
Large Nanobot Accelerator I
Large Nanobot Accelerator I


Hammerhead II
Ogre II
Warrior II

Item
Quantity
Value
Myrmidon
1
55,998,000
Stasis Webifier II
1
699,999
Medium Capacitor Booster II
2
850,000
Hammerhead II
1
659,990
Ogre II
1
1,050,090
Warrior II
1
267,065
Heavy Electron Blaster II
6
1,490,000
Warp Disruptor II
1
1,189,600
Medium Armor Repairer II
2
900,000
Energized Adaptive Nano Membrane II
1
588,892
Armor Kinetic Hardener II
1
1,497,500
Armor Explosive Hardener II
1
1,660,000
Armor Thermic Hardener II
1
1,602,500
50MN Microwarpdrive I
1
238,299
Caldari Navy Antimatter Charge M
1
679
Large Nanobot Accelerator I
3
8,044,010
Total
102,024,644