Iteron Mark V: Battle Iteron of Doom (tm)
16
1
7,497 Views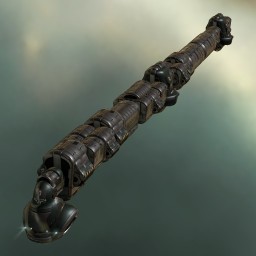 Modulename
Tired of getting your stuff yanked by a cheap frigate and not being able to do anything about it?

FEAR NOT! With a modicum of training, you too can pilot the most feared of industrials. The Battle Iteron.

With sufficient skills, this baby can stand up to any T1 frigate in the game. Assault frigates can be given a run for their money, badly fit cruisers can fall to its mighty wrath. And most any exhumer/barge/industrial will fall to its might.

Buy one today! Teach those ore thieves to fear the mighty iteron!
Targeting
| | | |
| --- | --- | --- |
| | Maximum targets | 2 |
| | Maximum targeting range | 65.625 km |
| | Scan resolution | 68.75 |
| | Sensor strength | 0 0 12 0 |
Size/Movement
| | | |
| --- | --- | --- |
| | Maximum velocity | 131.25 |
| | Inertia modifier | 0.58725 |
| | Signature radius | 271.58 m |
| | Cargo capacity | 5800 m3 |
Systems
| | | |
| --- | --- | --- |
| | Capacitor capacity | 812.5 GJ |
| | Capacitor recharge time | 23 minutes 19 seconds |
| | Powergrid | 86.6 / 106.25MW |
| | CPU | 277 / 337.5 tf |
Shields
| | | |
| --- | --- | --- |
| | Shield capacity | 4800 |
| | Shield recharge time | 4 minutes |
| | Shield resistances | 0% 50% 40% 20% |
Armor
| | | |
| --- | --- | --- |
| | Armor hit points | 812.5 |
| | Armor resistances | 50% 10% 35% 35% |
Structure
| | | |
| --- | --- | --- |
| | Structure hit points | 1212.5 |
| | Structure resistances | 0% 0% 0% 0% |
| | Drone bandwidth | 0 Mbit/sec |
| | Drone control range | 0 m |
Drones
| | | |
| --- | --- | --- |
| | Drone capacity | 0 m3 |
Download EVEMon Skill Plan
[Iteron Mark V, Iteron Mark V: Battle Iteron of Doom (tm)]
Shield Power Relay II
Shield Power Relay II
Shield Power Relay II
Shield Power Relay II
Shield Power Relay II

Warp Scrambler II
Stasis Webifier II
Medium Shield Extender II
Medium Shield Extender II
Medium Shield Extender II

Light Neutron Blaster II
Small Energy Neutralizer II

Large Core Defense Field Purger I
Large Core Defense Field Purger I
Large Core Defense Field Purger I



Item
Quantity
Value
Iteron Mark V
1
413,935
Warp Scrambler II
1
1,300,000
Stasis Webifier II
1
850,000
Shield Power Relay II
5
500,000
Light Neutron Blaster II
1
622,220
Medium Shield Extender II
3
534,000
Small Energy Neutralizer II
1
1,231,900
Large Core Defense Field Purger I
3
11,806,600
Total
43,939,855