Bellicose, updated frigate killer
19
5
424 Views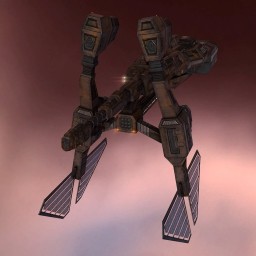 Modulename
READ THIS FIRST!!!!

I know the rupture and the stabber are better, ive flown them and i thought id try this. The so called "crap" cruisers, like the baiting mining osprey which my corpies have killed cruisers with.

Following some advice, ive changed this fitting to be an anti frigate setup. with barrage M in the autocannons and 3 hammerhead IIs and 2 hobgloblin drones, this will touch 210 DPS with my skills (all gunnery to 4 and minmatar cruiser 4)

Regarding the neuts, this is an extremely tight fit with the 800mm plate so i can only fit 2 smalls. However, if you drop the plagte to a 400mm RRT you can fit a medium and small neut, but your cap will suffer.

With the MWD and the 800mm plate, this will hit 1510 m/s with my mediocre skills in navigation, can be more with accelaration control IV and a t2 MWD.

If you go with the 400mm plate setup, my skills get 1592 m/s but theyll be higher with better skills.

I have tested this in my nightly pvp run and it annihilates frigs, and if someone crashes your party you can get away.
Targeting
| | | |
| --- | --- | --- |
| | Maximum targets | 7 |
| | Maximum targeting range | 53.125 km |
| | Scan resolution | 375 |
| | Sensor strength | 0 14 0 0 |
Size/Movement
| | | |
| --- | --- | --- |
| | Maximum velocity | 692.81 |
| | Inertia modifier | 0.34425 |
| | Signature radius | 120 m |
| | Cargo capacity | 315 m3 |
Systems
| | | |
| --- | --- | --- |
| | Capacitor capacity | 1500 GJ |
| | Capacitor recharge time | 5 minutes 20 seconds |
| | Powergrid | 500.6 / 718.75MW |
| | CPU | 261.75 / 450 tf |
Shields
| | | |
| --- | --- | --- |
| | Shield capacity | 1750 |
| | Shield recharge time | 15 minutes 37 seconds |
| | Shield resistances | 12.5% 56.25% 47.5% 30% |
Armor
| | | |
| --- | --- | --- |
| | Armor hit points | 4000 |
| | Armor resistances | 74.5% 42.63% 52.19% 58.56% |
Structure
| | | |
| --- | --- | --- |
| | Structure hit points | 1875 |
| | Structure resistances | 60% 60% 60% 60% |
| | Drone bandwidth | 40 Mbit/sec |
| | Drone control range | 0 m |
Drones
| | | |
| --- | --- | --- |
| | Drone capacity | 40 m3 |
Download EVEMon Skill Plan
[Bellicose, Bellicose updated frigate killer]
Damage Control II
Energized Adaptive Nano Membrane II
800mm Rolled Tungsten Compact Plates
Empty

Warp Disruptor II
X5 Prototype Engine Enervator
X5 Prototype Engine Enervator
10MN Monopropellant Enduring Afterburner
Empty

Dual 180mm AutoCannon II
Dual 180mm AutoCannon II
Dual 180mm AutoCannon II
Small Energy Neutralizer II
Small Energy Neutralizer II

Empty
Empty
Empty



Item
Quantity
Value
Bellicose
1
9,497,210
#System
3
0
Damage Control II
1
501,090
Dual 180mm AutoCannon II
3
1,390,090
Warp Disruptor II
1
1,160,000
X5 Prototype Engine Enervator
2
315,420
10MN Monopropellant Enduring Afterburner
1
600
Energized Adaptive Nano Membrane II
1
665,000
800mm Rolled Tungsten Compact Plates
1
226,510
Small Energy Neutralizer II
2
1,231,900
Total
19,315,320