IF god forbid i acctually used a drake
28
3
214 Views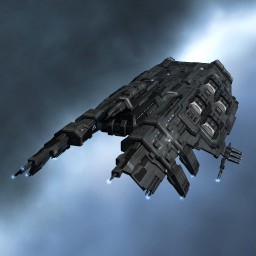 Modulename
If i was going to fly a drake I think this is what i would fly. This fitting would just be something to fly as a change of playstyle from my CNR/Golem.

I used heavy assault missiles because because i don't think i could justify flying a drake with the dps of heavy missiles when i have other options.

Since I'm using heavy assault missiles to mission, going with a AB is a must and if i'm using that then i can't go passive, so i went with the active tank. Yeah it is a bit on the pricy side, but the mods are coming right off my CNR so that is ok.

I fully believe that while missioning 4 BCU's even with the diminishing returns are a must if you can pull it off.

Please don't blast me cause this is a drake, this is just a change of pace fit for me. Something i might take out to kill some serps since they are weak to kinetic.
Targeting
| | | |
| --- | --- | --- |
| | Maximum targets | 8 |
| | Maximum targeting range | 75 km |
| | Scan resolution | 243.75 |
| | Sensor strength | 19 0 0 0 |
Size/Movement
| | | |
| --- | --- | --- |
| | Maximum velocity | 415.17 |
| | Inertia modifier | 0.432 |
| | Signature radius | 295 m |
| | Cargo capacity | 450 m3 |
Systems
| | | |
| --- | --- | --- |
| | Capacitor capacity | 3125 GJ |
| | Capacitor recharge time | 5 minutes 3 seconds |
| | Powergrid | 794.9 / 1000MW |
| | CPU | 579.5 / 625 tf |
Shields
| | | |
| --- | --- | --- |
| | Shield capacity | 6562.5 |
| | Shield recharge time | 17 minutes 30 seconds |
| | Shield resistances | 57.87% 78.93% 74.72% 66.3% |
Armor
| | | |
| --- | --- | --- |
| | Armor hit points | 4062.5 |
| | Armor resistances | 50% 10% 25% 45% |
Structure
| | | |
| --- | --- | --- |
| | Structure hit points | 4687.5 |
| | Structure resistances | 0% 0% 0% 0% |
| | Drone bandwidth | 25 Mbit/sec |
| | Drone control range | 0 m |
Drones
| | | |
| --- | --- | --- |
| | Drone capacity | 25 m3 |
Download EVEMon Skill Plan
[Drake, IF god forbid i acctually used a drake]
Caldari Navy Ballistic Control System
Caldari Navy Ballistic Control System
Caldari Navy Ballistic Control System
Caldari Navy Ballistic Control System

Republic Fleet 10MN Afterburner
Caldari Navy Shield Boost Amplifier
Caldari Navy Adaptive Invulnerability Field
Caldari Navy Adaptive Invulnerability Field
Pithum A-Type Medium Shield Booster
Phased Weapon Navigation Array Generation Extron

True Sansha Small Nosferatu
Heavy Assault Missile Launcher II
Heavy Assault Missile Launcher II
Heavy Assault Missile Launcher II
Heavy Assault Missile Launcher II
Heavy Assault Missile Launcher II
Heavy Assault Missile Launcher II
Heavy Assault Missile Launcher II

Large Capacitor Control Circuit I
Large Capacitor Control Circuit I
Large Capacitor Control Circuit I



Item
Quantity
Value
Drake
1
56,755,000
True Sansha Small Nosferatu
1
207
Caldari Navy Ballistic Control System
4
91,297,700
Republic Fleet 10MN Afterburner
1
32,000,000
Caldari Navy Shield Boost Amplifier
1
61,000,000
Caldari Navy Adaptive Invulnerability Field
2
275,000,000
Pithum A-Type Medium Shield Booster
1
267,000,000
Phased Weapon Navigation Array Generation Extron
1
450,000
Heavy Assault Missile Launcher II
7
1,033,500
Large Capacitor Control Circuit I
3
8,648,990
Total
1,365,577,477