Vargur: Minnie God of Missions. Dominion Ready.

80
17
408 Views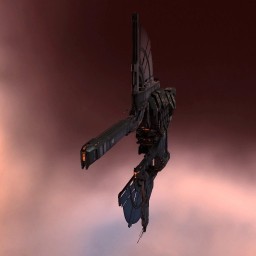 Modulename
Significantly updated AGAIN and ready for Dominion!

Those of you who have seen this fit recently might notice quite a few changes. This setup has lost its cap booster and damage control, and gained a tracking enhancer and tracking computer. Why? For those of you not following the EVE-O testing and ideas boards, once Dominion comes out these modules will modify falloff as well as optimal, with the difference being Falloff will have no stacking penalty.

Some other gems coming with Dominion: EMP, Phased Plasma and Fusion got quite the damage boost. My stats below incorporate this into the DPS values.

As for the reduction in tanking ability: I can honestly say after using this setup for months that the cap booster was unnecessary. I almost never used it, as the setup's sustained tank was beefy enough for even the AE bonus room. Without a cargohold full of cap boosters, the need to make wreck balls is gone as well. So two of the tractor beams have been changed for Salvager IIs so you can efficiently salvage as you kill. (If you followed the ego-fueled arguments below, after testing the advice was actually solid.)

Now to address some of the more common questions that might come up:

Why Dual 650mm instead of 800mm ACs?
In short, because they don't need fitting mods, and the low you would use for a PDS gives you better applied DPS by using the new falloff-boosted Tracking Enhancer. You could use a +3% grid implant, but then you'd be losing out on implants that improve your turret's performance. 800mm ACs only provide a ~4.6% increase in DPS, while d650s provide ~12% better tracking.

Which script should you use with the Tracking Computer?
Both. Since the range script will modify falloff in Dominion, you want to choose your script based on the mission. The Range Script will result in more applied DPS for targets beyond 15KM, while the Tracking Script will be superior for targets inside that range. I can provide the statistics for anyone who is curious.




Time for the stats. (Updated AGAIN!)

Resists: 68.4% EM 70.5% TH 74.7% KIN 78.9% EXP
Defense:
401 Sustained, 1283 Reinforced (about 2 minutes sustained boosting) with all modules running except AB.
588 Sustained, 1943 Reinforced when using the HG Crystal set.

Firepower:
Drone DPS = 158.4
Republic EMP/Phased Plasma/Fusion = 980 gun DPS 4.3KM + 64KM range, 73KM Falloff with Range script
1138 DPS with drones

Barrage = 781 DPS 7.8KM + 96KM range, 110KM Falloff with Range script
939 DPS with drones

NOTE: All stats updated with final release stats for Dominion. WOOT PROJECTILE BUFF!

3/4/2010 EDIT: Changed rigs and the lows. See last post for details.
5/10/2010 EDIT: Removed some misinformation in the description that was a hold-over of an early testing state of Dominion. Final product was very different for ACs.
Targeting
| | | |
| --- | --- | --- |
| | Maximum targets | 10 |
| | Maximum targeting range | 101.25 km |
| | Scan resolution | 181.25 |
| | Sensor strength | 0 11 0 0 |
Size/Movement
| | | |
| --- | --- | --- |
| | Maximum velocity | 419.03 |
| | Inertia modifier | 0.07425 |
| | Signature radius | 360 m |
| | Cargo capacity | 1150 m3 |
Systems
| | | |
| --- | --- | --- |
| | Capacitor capacity | 7750 GJ |
| | Capacitor recharge time | 13 minutes 45 seconds |
| | Powergrid | 9063 / 16125MW |
| | CPU | 677 / 781.25 tf |
Shields
| | | |
| --- | --- | --- |
| | Shield capacity | 10375 |
| | Shield recharge time | 28 minutes 24 seconds |
| | Shield resistances | 68.4% 78.93% 74.72% 70.51% |
Armor
| | | |
| --- | --- | --- |
| | Armor hit points | 9125 |
| | Armor resistances | 70% 10% 25% 43.13% |
Structure
| | | |
| --- | --- | --- |
| | Structure hit points | 8625 |
| | Structure resistances | 0% 0% 0% 0% |
| | Drone bandwidth | 50 Mbit/sec |
| | Drone control range | 0 m |
Drones
| | | |
| --- | --- | --- |
| | Drone capacity | 75 m3 |
Download EVEMon Skill Plan
[Vargur, Vargur: Minnie God of Missions. Dominion Ready.]
Tracking Enhancer II
Tracking Enhancer II
Republic Fleet Gyrostabilizer
Republic Fleet Gyrostabilizer
Republic Fleet Gyrostabilizer

Federation Navy Tracking Computer
Caldari Navy Adaptive Invulnerability Field
Caldari Navy Adaptive Invulnerability Field
Core A-Type 100MN Afterburner
Gist X-Type X-Large Shield Booster
Gist X-Type Shield Boost Amplifier

800mm Repeating Cannon II
800mm Repeating Cannon II
800mm Repeating Cannon II
800mm Repeating Cannon II
Small Tractor Beam I
Salvager II
Salvager II
Empty

Large Projectile Ambit Extension I
Large Projectile Burst Aerator II


Hammerhead II
Hobgoblin II

Item
Quantity
Value
Vargur
1
5,623,560
Tracking Enhancer II
2
640,000
Hammerhead II
1
725,965
Hobgoblin II
1
305,080
800mm Repeating Cannon II
4
3,499,920
Barrage L
1
317
Federation Navy Tracking Computer
1
154,193,000
Republic Fleet Gyrostabilizer
3
74,240,900
Caldari Navy Adaptive Invulnerability Field
2
275,000,000
Core A-Type 100MN Afterburner
1
112,785,000
Gist X-Type X-Large Shield Booster
1
545,370,000
Gist X-Type Shield Boost Amplifier
1
1
Republic Fleet EMP L
1
1,034
Republic Fleet Fusion L
1
1,200
Republic Fleet Phased Plasma L
1
965
Small Tractor Beam I
1
1,700,000
Large Projectile Ambit Extension I
1
292,122
Large Projectile Burst Aerator II
1
18,649,400
Salvager II
2
701,350
Total
1,629,052,723