Armageddon Group PVP Fit
0
0
9,015 Views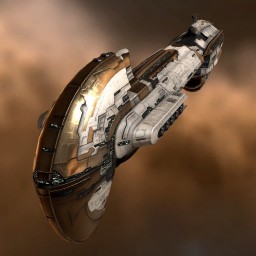 Modulename
Hey guys

I am trying to make a ok Armageddon group pvp fit. And i cant find any faults other than some modules should be t2 instead of t1. But i had fitting problems if the rest was t2.

Any comments or ideas of what to change?

Btw, Ive left rigs out, as i want to keep the cost down.
Targeting
| | | |
| --- | --- | --- |
| | Maximum targets | 7 |
| | Maximum targeting range | 101.5625 km |
| | Scan resolution | 171.88 |
| | Sensor strength | 0 0 0 21 |
Size/Movement
| | | |
| --- | --- | --- |
| | Maximum velocity | 852.47 |
| | Inertia modifier | 0.08775 |
| | Signature radius | 2700 m |
| | Cargo capacity | 600 m3 |
Systems
| | | |
| --- | --- | --- |
| | Capacitor capacity | 5812.5 GJ |
| | Capacitor recharge time | 13 minutes 45 seconds |
| | Powergrid | 14677 / 16875MW |
| | CPU | 602.5 / 687.5 tf |
Shields
| | | |
| --- | --- | --- |
| | Shield capacity | 8500 |
| | Shield recharge time | 31 minutes 15 seconds |
| | Shield resistances | 7.5% 53.75% 44.5% 26% |
Armor
| | | |
| --- | --- | --- |
| | Armor hit points | 22625 |
| | Armor resistances | 73.58% 57.73% 60.37% 65.66% |
Structure
| | | |
| --- | --- | --- |
| | Structure hit points | 10000 |
| | Structure resistances | 50% 50% 50% 50% |
| | Drone bandwidth | 125 Mbit/sec |
| | Drone control range | 0 m |
Drones
| | | |
| --- | --- | --- |
| | Drone capacity | 375 m3 |
Download EVEMon Skill Plan
[Armageddon, Armageddon Group PVP Fit]
Damage Control I
Heat Sink II
Heat Sink II
Heat Sink II
Energized Adaptive Nano Membrane II
Energized Adaptive Nano Membrane II
1600mm Steel Plates II
1600mm Steel Plates II

Sensor Booster I
Heavy Capacitor Booster II
500MN Cold-Gas Enduring Microwarpdrive
Empty

Dual Heavy Pulse Laser II
Dual Heavy Pulse Laser II
Dual Heavy Pulse Laser II
Dual Heavy Pulse Laser II
Dual Heavy Pulse Laser II
Dual Heavy Pulse Laser II
Dual Heavy Pulse Laser II

Empty
Empty
Empty



Item
Quantity
Value
Armageddon
1
209,990,000
Sensor Booster I
1
23,066
Damage Control I
1
13,474
Heat Sink II
3
735,000
Heavy Capacitor Booster II
1
501
Dual Heavy Pulse Laser II
7
1,878,880
500MN Cold-Gas Enduring Microwarpdrive
1
536,000
Energized Adaptive Nano Membrane II
2
665,000
1600mm Steel Plates II
2
2,950,000
Total
233,150,200