Vengeance pvp
33
10
392 Views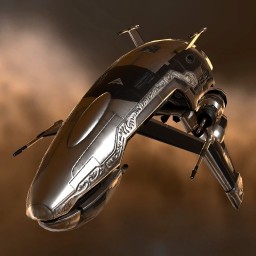 Modulename
I will be able to fly a vengeance properly in about 20 days (properly meaning the fit I'm posting here). Please leave CONSTRUCTIVE criticism and don't mark it down without posting a reason, if you can't point out why it's wrong please don't post. It's of no use to anyone. Anyways enough with the rant lets get onto the ship fitting.
The afterburner was partly choice after the nerf and partly to make the set-up work as it does now, this is also the reason for the warp scrambler. The armor repairer is a tad expensive in comparison with the ship but I have cash so don't mark me down on that. According to EFT even with my crappy skills I can come out cap stable and survive a little bit of nossing.
The non-t2 is mostly to do with skills. I don't want to spend too much time training for this.
Some EFT all level 5 stats:
EHP: 8,412
DPS tank: 107
DPS: 78
Speed: 861 m/s
Cap stable at 52%
reists: 76.1/68.9/82.1/94.4
Align time: 6 seconds.
Ammo varies from faction to t2 anti-ship.
Comment away
Targeting
| | | |
| --- | --- | --- |
| | Maximum targets | 5 |
| | Maximum targeting range | 47.5 km |
| | Scan resolution | 818.75 |
| | Sensor strength | 0 0 0 14 |
Size/Movement
| | | |
| --- | --- | --- |
| | Maximum velocity | 860.67 |
| | Inertia modifier | 2.8782 |
| | Signature radius | 37 m |
| | Cargo capacity | 210 m3 |
Systems
| | | |
| --- | --- | --- |
| | Capacitor capacity | 468.75 GJ |
| | Capacitor recharge time | 1 minutes 49 seconds |
| | Powergrid | 34.4 / 53.75MW |
| | CPU | 194.5 / 212.5 tf |
Shields
| | | |
| --- | --- | --- |
| | Shield capacity | 830 |
| | Shield recharge time | 7 minutes 48 seconds |
| | Shield resistances | 12.5% 89.06% 73.75% 30% |
Armor
| | | |
| --- | --- | --- |
| | Armor hit points | 1020 |
| | Armor resistances | 68.13% 87.25% 76.09% 58.56% |
Structure
| | | |
| --- | --- | --- |
| | Structure hit points | 703.75 |
| | Structure resistances | 60% 60% 60% 60% |
| | Drone bandwidth | 0 Mbit/sec |
| | Drone control range | 0 m |
Drones
| | | |
| --- | --- | --- |
| | Drone capacity | 0 m3 |
Download EVEMon Skill Plan
[Vengeance, Vengeance pvp ]
Damage Control II
Mark I Compact Capacitor Power Relay
Energized Adaptive Nano Membrane II
Centii C-Type Small Armor Repairer

1MN Afterburner II
Warp Scrambler II
X5 Prototype Engine Enervator

Rocket Launcher II
Rocket Launcher II
Rocket Launcher II
Rocket Launcher II
Empty

Empty
Empty



Item
Quantity
Value
Vengeance
1
19,885,000
1MN Afterburner II
1
1,724,990
Warp Scrambler II
1
1,300,000
Damage Control II
1
501,090
X5 Prototype Engine Enervator
1
315,420
Mark I Compact Capacitor Power Relay
1
252
Rocket Launcher II
4
414,808
Energized Adaptive Nano Membrane II
1
665,000
Centii C-Type Small Armor Repairer
1
30,101,500
Total
56,152,484