PvP worm 2
2
0
245 Views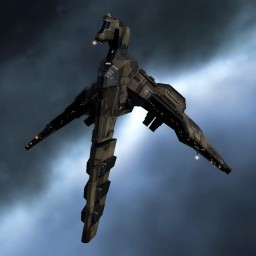 Modulename
With some advice and time to fiddle, if isk doesn't bother you and you want the ultimate Worm, this is a tight unit
Rigs only make it better as it's unrigged here atm.

Fitting a cap control 1 makes it fully cap stable (booster off) with void charges and lifts the shiled booster by a few seconds, you get a 99dps tank for 41secs on my stats.

Edited, build modified, reinforced tank dropped 5 dps to 94dps, raised the damage dealt by fitting with dread guristas charges and ballistic ctrl, gallente navy mag stab, it raised the dps from 128 to 139dps on my skills atm, still mostly level 4, this also gives an overall hp jump of 300 points over my other build, cap stable without the booster, 41 sec booster on.
Targeting
| | | |
| --- | --- | --- |
| | Maximum targets | 5 |
| | Maximum targeting range | 37.5 km |
| | Scan resolution | 812.5 |
| | Sensor strength | 15 0 0 0 |
Size/Movement
| | | |
| --- | --- | --- |
| | Maximum velocity | 1184.94 |
| | Inertia modifier | 2.565 |
| | Signature radius | 40 m |
| | Cargo capacity | 130 m3 |
Systems
| | | |
| --- | --- | --- |
| | Capacitor capacity | 475 GJ |
| | Capacitor recharge time | 2 minutes 15 seconds |
| | Powergrid | 38.8 / 50MW |
| | CPU | 179.5 / 239.85 tf |
Shields
| | | |
| --- | --- | --- |
| | Shield capacity | 1037.5 |
| | Shield recharge time | 7 minutes 48 seconds |
| | Shield resistances | 37.5% 68.75% 62.5% 50% |
Armor
| | | |
| --- | --- | --- |
| | Armor hit points | 625 |
| | Armor resistances | 50% 10% 25% 45% |
Structure
| | | |
| --- | --- | --- |
| | Structure hit points | 775 |
| | Structure resistances | 0% 0% 0% 0% |
| | Drone bandwidth | 10 Mbit/sec |
| | Drone control range | 0 m |
Drones
| | | |
| --- | --- | --- |
| | Drone capacity | 25 m3 |
Download EVEMon Skill Plan
[Worm, PvP worm 2]
Nanomechanical CPU Enhancer
Dread Guristas Ballistic Control System
Federation Navy Magnetic Field Stabilizer

Faint Epsilon Warp Scrambler I
Caldari Navy Adaptive Invulnerability Field
Gistii B-Type 1MN Afterburner
Pithi A-Type Small Shield Booster

Light Ion Blaster II
Light Ion Blaster II
'Arbalest' Rocket Launcher I
'Arbalest' Rocket Launcher I

Large Capacitor Control Circuit I
Empty
Empty



Item
Quantity
Value
Worm
1
79
#System
2
0
Light Ion Blaster II
2
599,998
Faint Epsilon Warp Scrambler I
1
3,500,000
Nanomechanical CPU Enhancer
1
9,298,100
Dread Guristas Ballistic Control System
1
58,170,000
Federation Navy Magnetic Field Stabilizer
1
103,350,000
'Arbalest' Rocket Launcher I
2
466,500
Caldari Navy Adaptive Invulnerability Field
1
275,000,000
Gistii B-Type 1MN Afterburner
1
26,100,000
Pithi A-Type Small Shield Booster
1
60,090,000
Dread Guristas Antimatter Charge S
1
1
Large Capacitor Control Circuit I
1
8,648,990
Dread Guristas Scourge Rocket
1
12,036
Total
546,302,202