Maller PvE
0
0
187 Views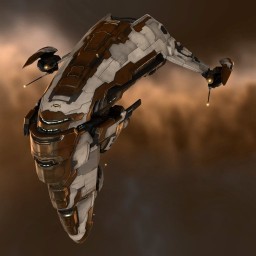 Modulename
I decided to try my hand at outfitting a Maller cruiser. This baby has over 12,000 effective hit points with my current skills. I know that the lack of a stasis web is saddening, but you could probably exchange a cap recharger for one if you use crystals that don't drain cap as fast. In fact, one could argue that for level 2 missions you can leave the AB off and add a web because the Maller can keep pace with most ships anyhow.

some stats(with current skills):

dps/volley

multi freq:
103/331

standard:
69/221

Of course, change the hardeners out for the mission, but these hardeners bring the average ammount of resistance up by a fair margin.
Targeting
| | | |
| --- | --- | --- |
| | Maximum targets | 6 |
| | Maximum targeting range | 59.375 km |
| | Scan resolution | 350 |
| | Sensor strength | 0 0 0 16 |
Size/Movement
| | | |
| --- | --- | --- |
| | Maximum velocity | 606.86 |
| | Inertia modifier | 0.3213 |
| | Signature radius | 130 m |
| | Cargo capacity | 480 m3 |
Systems
| | | |
| --- | --- | --- |
| | Capacitor capacity | 2031.25 GJ |
| | Capacitor recharge time | 2 minutes 15 seconds |
| | Powergrid | 903 / 1437.5MW |
| | CPU | 250 / 375 tf |
Shields
| | | |
| --- | --- | --- |
| | Shield capacity | 1250 |
| | Shield recharge time | 15 minutes 37 seconds |
| | Shield resistances | 0% 50% 40% 20% |
Armor
| | | |
| --- | --- | --- |
| | Armor hit points | 4250 |
| | Armor resistances | 50% 60% 62.5% 35% |
Structure
| | | |
| --- | --- | --- |
| | Structure hit points | 2125 |
| | Structure resistances | 0% 0% 0% 0% |
| | Drone bandwidth | 15 Mbit/sec |
| | Drone control range | 0 m |
Drones
| | | |
| --- | --- | --- |
| | Drone capacity | 15 m3 |
Download EVEMon Skill Plan
[Maller, Maller PvE]
Medium Armor Repairer II
Mark I Compact Capacitor Power Relay
Mark I Compact Capacitor Power Relay
400mm Rolled Tungsten Compact Plates
Prototype Armor Explosive Hardener I
Prototype Armor Kinetic Hardener I

Cap Recharger II
Cap Recharger II
10MN Analog Booster Afterburner

Focused Modulated Pulse Energy Beam I
Focused Modulated Pulse Energy Beam I
Focused Modulated Pulse Energy Beam I
Focused Modulated Pulse Energy Beam I
Focused Modulated Pulse Energy Beam I
Medium 'Ghoul' Energy Siphon I

Empty
Empty
Empty



Item
Quantity
Value
Maller
1
11,200,000
Standard M
1
100
Multifrequency M
1
12
Cap Recharger II
2
437,990
Medium Armor Repairer II
1
900,000
Focused Modulated Pulse Energy Beam I
5
100,500
Mark I Compact Capacitor Power Relay
2
153
400mm Rolled Tungsten Compact Plates
1
8
Prototype Armor Explosive Hardener I
1
257,684
Prototype Armor Kinetic Hardener I
1
200,020
Medium 'Ghoul' Energy Siphon I
1
87
10MN Analog Booster Afterburner
1
1
Total
13,936,698